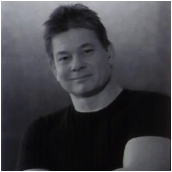 Steve is a seasoned professional with over 30 years of experience as an entrepreneur, scientist, and technology development expert in the field of electronics and embedded systems and products.  He has been awarded multiple patents and awards.
He has extensive experience in designing electronic products and embedded software/firmware for a wide range of applications and clients including cellular M2M applications, satellite communication systems, environmental sensors, Bluetooth headsets, gigabit Ethernet switches, battery charging and reconditioning systems, FPGAs and DSP signal processing algorithms.
Specifically, Steve has proven performance in Serial bus implementation (I2C, USB, SPI, RS232,RS485, 1553B), Analog Design, Discrete (Bipolar, FET), Active Filter (Sallen-Key, State Variable), Passive Filter(LC, Foster-Cauer), IQ Radios – 8QPSK,BPSK,QAM, Phase Locked Loops, I&Q Modulators, Coding Languages (VHDL, Verilog, Assembly, C,C++), design and modeling (Modelsim, Leonardo Spectrum, Quartus, OrCAD, PADS, PSpice, Filter Shop, FilterPro, ScopeFIR) and Analog to Digital/Digital to Analog/CODECs.
His many years of experience have given him a diverse and vast background in Project Management (Scheduling, Financial Analysis, Resource Loading) and BOM Management, Design for Test, Design for Manufacturability.
Steve earned a BSEE from Valparaiso University and is trained in Project Management by Carnegie Mellon, as well as formal training and practical experience in Six Sigma, ISO-9000, ISO-9001, ISO-9002, and Malcolm Baldridge standards.