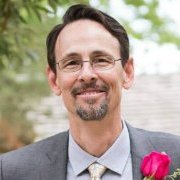 As COO since 2014, Rick has overseen the daily operations of Innovative Algorithms (IA) during its design, testing, and launch of its Phalanx Shield™ best-in-class wireless Unattended Ground Sensor.  He provided expert mechanical engineering, prototype development, and PCBA fabrication knowledge to ensure a successful launch.
Prior to IA, he held positions of increasing responsibility over 20 years in the automotive electronics industry with Harman International, Visteon Corporation, and Ford Motor Company.  He oversaw Harman's entire Supplier Quality Engineering efforts for the Americas, where he led teams of engineers conducting supplier quality engineering and in-depth electronic component failure analysis.  He directly contributed to the successful launch of multiple high visibility vehicle audio/acoustic and infotainment systems for Fiat/Chrysler, Harley Davidson, Toyota, and others.  With Ford Motor Company's Electrical & Fuel Handling Division and later with Visteon Corporation, he held positions as Supplier Quality Engineer, Manufacturing Engineer, and Product/Design Engineer.  He holds several US and international patents for electronic innovations.  Proven leadership ability as a senior U.S. Naval Officer.
Rick has an in-depth knowledge of fabrication and prototype development techniques for electronic and electro-mechanical products.  Significant experience with electronic modules/PCBAs, electro-mechanical assemblies, satellite receiver modules, and active & passive electronic components.  Skilled in manufacturing methods to include Surface Mount Technology, reflow, wave solder, clean room assembly, ESD compliance, and automatic/semiautomatic assembly.
Rick earned an MBA in Finance and General Management from the A.B. Freeman School of Business – Tulane University, New Orleans, LA and holds a BS in General Engineering from the U.S. Naval Academy, Annapolis, MD.  He is a distinguished graduate of the U.S. Navy Flight School, Pensacola, FL where he earned his Naval Flight Officer Wings.  Awarded the Bronze Star Medal for meritorious service while serving as a senior military advisor in Iraq.
He is trained and has experience with multiple disciplines to include SpaceClaim 3D modeling, 3D printing, Project Management Professional (PMP), Electrical Overstress/Electro Static Discharge (ESD Association), Magsoft (Electromagnetic FEA), Lean Manufacturing (University of Kentucky Center for Robotics and Manufacturing), Six Sigma, Team Oriented Problem Solving (TOPS-II 8D), DOE, SPC, GDT, APQP, Theory of Constraints, Gage R&R, FMEA, and others.