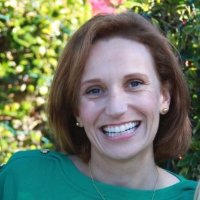 As Lead Engineer since 2014, Agathe has complete hardware and embedded software design responsibility for Innovative Algorithms' Phalanx Shield™ best-in-class wireless Unattended Ground Sensor.  Through the design cycle, she developed several prototypes, culminating in final hardware design with embedded software for launch of the Phalanx Shield.  She developed all embedded detection algorithms, including a novel means to adjust detection levels.  Expert troubleshooter of electronics and embedded software, skilled in designing microprocessor based circuits, advanced knowledge in seismic energy propagation, experienced in field testing of electronics, and adept at integrating wireless communication systems.  Prior to joining Innovative Algorithms, Agathe was the Hardware Project Lead Engineer with Dantel, Inc for 6 years, where she designed and developed leading edge Network Monitoring Systems.  While at Dantel, Inc she designed multiple microprocessor and microcontroller based circuits as well as CompactPCI and I2C bus architectures.
Some of Agathe's skills include Digital Signal analysis and processing, analog signal condition, embedded system design, electronics circuit design and test.  Embedded C programming, Cadence circuit design, wired and wireless communication protocols (Lora, Ethernet, RS-232).
Agathe earned a BSEE (summa cum laude) from California State University, Fresno.  She is fluent in French.